A £200,000 project to help improve the lives of people with significant mental ill-health has been launched in North Yorkshire.
Advice sessions, specialist workshops and outreach support are among a raft of measures to be offered through grants aimed at providing extra choice and control over care.
Art and music therapy, wellbeing photography classes and dedicated support for carers are also planned for residents in the Scarborough, Whitby and Ryedale areas.
Creative and transformational support
Project funding has been provided by North Yorkshire and York Community Mental Health Transformation Programme (CMHT), through the Access and Connect Fund.
David Kerr, CMHT and programme delivery lead at Tees, Esk and Wear Valleys NHS Foundation Trust, today welcomed the new projects and said:
"The funding is designed to enable people with, or at risk of, a serious mental illness, to access information and support. We are delighted to support this."
Range of projects offering support
Local voluntary groups, community organisations and wellbeing specialists were offered the chance to apply for grants of up to £30,000 through the CMHT project.
It is hoped that the funding will be used to develop improved access to local support for residents, and among those to receive grants were:
Scarborough, Whitby and Ryedale Mind with North Yorkshire Music Therapy
Next Steps with Cares Plus and Ryedale Carers Support
Wellbeing photographer Rebecca Rowan
Scarborough Museums and Galleries
Carers Plus Yorkshire with Flash Company Arts
Scarborough Survivors
Rebecca Rowan, who once specialised in crime scene shots but has now switched careers to focus on wellbeing photography, said:
"I was very pleased to secure the grant. The art of mindful photography can be a life-changer for those with anxiety, depression or stress. The outcome is a calmer mind.
"Many of the people I have worked with have noticed that their anxiety levels have reduced, and that they have become more motivated and patient. It's amazing."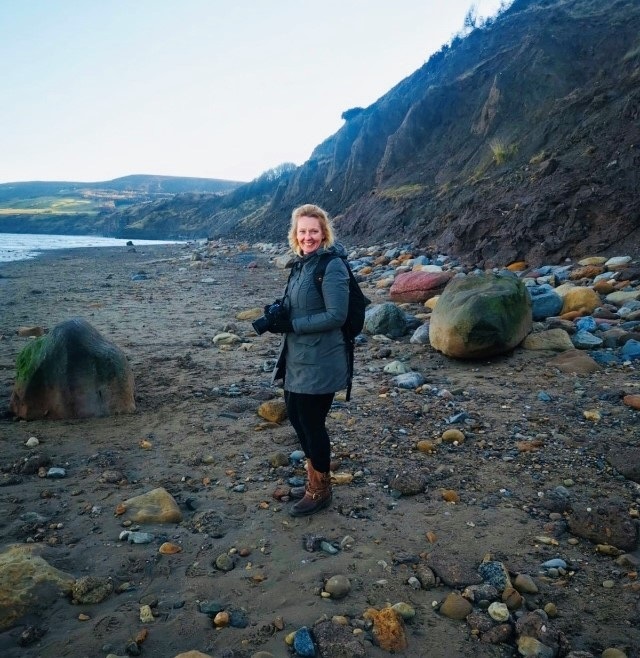 Other organisations to be awarded a CMHT grant this year include Kick Rexi Out – a support group for North Yorkshire families managing life with a child with an eating disorder.
Donna and Paul Foster set up the group after one of their children was diagnosed with anorexia. Volunteers now offer practical help and support to others in the same situation.
"The anorexia in our house became known as "Rexi". It ripped through our house at speed. It was like another person taking over our daughter's thoughts and actions," said Donna.
"Rexi is vile and very nasty and made our daughter extremely poorly. We want to thank CMHT for their grant, as it will help us to support others who end up where we were."
Aim to transform people's lives
Paddy Chandler, Stronger Communities delivery manager for Ryedale and North Moors, said of the new projects:
"We encouraged exploratory, creative and transformational grant applications, with an emphasis on learning through doing.
"We hope that these grants, which have involved a wide range of local stakeholders including people with lived experience, will help contribute to transforming people's lives."