Trust Chair Paul Murphy signed the Covenant along with Dr. Jagannath Sharma, who holds a Major rank in the Royal Army Medical Corps Reserve Unit. The ceremony was also attended by trust Chief Executive Brent Kilmurray; Lt Col Jim Turner, Commander at Catterick Garrison; and soldier Mikey Pipe, who painted a mural dedicated to the armed forces on the walls of Maple ward during a stay last year.
The Covenant is a pledge that together we understand that serving personnel, veterans, their families and service leaders should be treated with fairness and respect in the communities, economy and society they serve with their lives.
It focuses on helping members of the armed forces community have the same support as any other citizen, spanning education, housing, careers, access to healthcare, financial assistance and more.
Paul Murphy, chair of the trust, said: "It is a great pleasure to sign the Covenant today. We serve an area with several military bases on our patch, including Catterick Garrison, RAF Leeming, Imphal Barracks, Strensall Barracks and many Reserves and cadet organisations.
"We also employ staff who are veterans and those who have children who are serving personnel.
"This is very important to us and is part of our commitment to be an armed forces-friendly organisation, and to involve people with lived experience of the armed forces and their family members in the development of our services."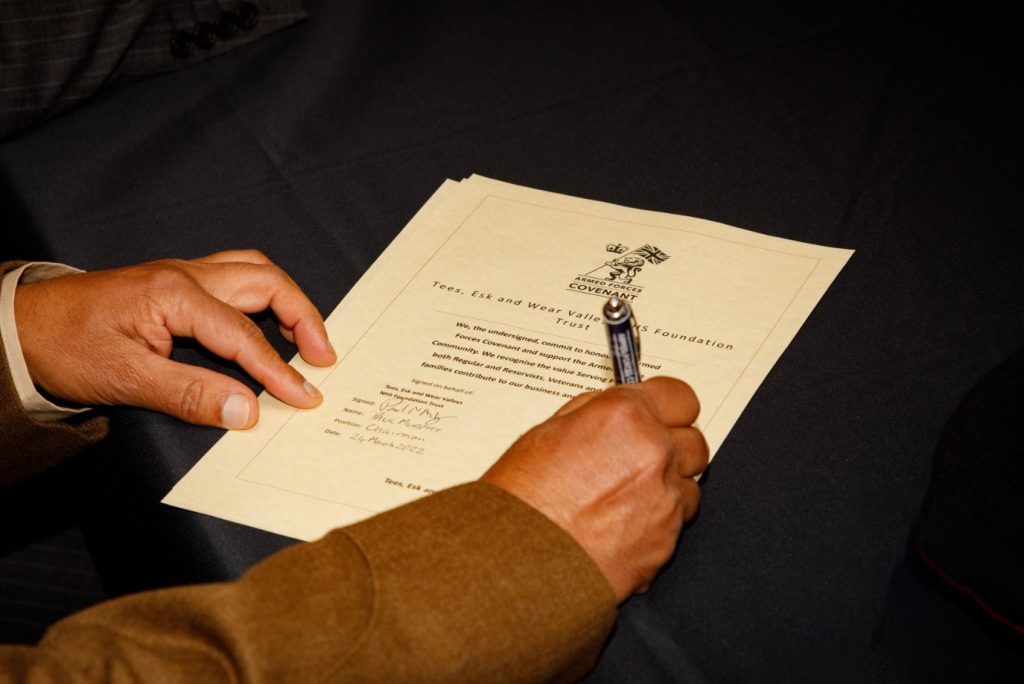 ---